"Music has healing power. It has the ability to take people out of themselves for a few hours" - Elton John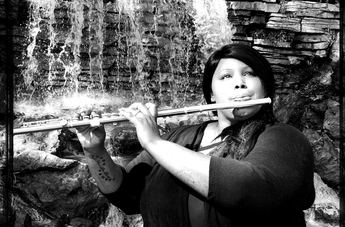 Mrs. Winslow, Griffith's music teacher, has taught music in the public school system since 2005. This is her third year teaching in the Ferguson- Florissant School District and her third year at Griffith Elementary.
Robert Ridge, the band teacher at Griffith and Lee-Hamilton Schools, has taught band for about 28 years total. He has taught band in the Ferguson-Florissant District for 25 years. Mr. Ridge and his wife, Julie, have four children (all of them now grown). They also have two dogs (Harvey & Yogi) and a cat (Shadow). He is always excited to help students learn to play musical instruments and is fully determined to help students succeed in band.
Hi! I'm Ms. Hamilton and I'm a traveling music teacher here in Ferg-Flor! I have a Bachelor's in Music Education from Webster University and am getting her Master's in Music Education from the University of Missouri - Kansas City. I'm so excited to make music with you this year!