Instructional Leadership Teams (ILTs) will effectively collect instructional implementation data to make decisions regarding the different elements of their cycles of professional learning (e.g., input trainings, coaching, instructional rounds, looking at student work, etc.) as well as an emphasis on further solidifying the connections between the ILT and the school's professional learning communities (PLCs).

Through the use of Instructional Leadership Teams, across Ferguson-Florissant Schools: By the end of four years, all students will be able to construct and justify viable arguments across all content areas, both orally and in writing, using evidence from complex text and authentic scenarios, to support their reasoning as measured by student performance on power standards.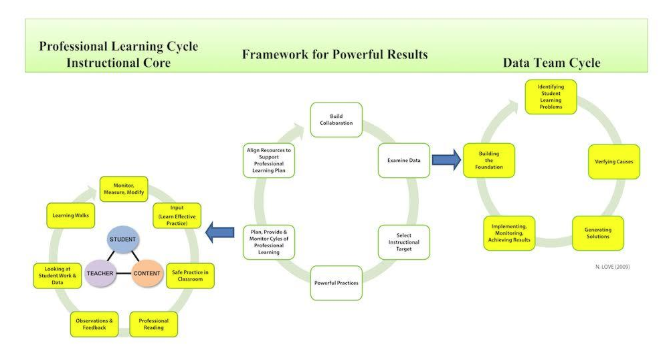 by Fisher & Frey Year Published: 2015

Learn the best ways to use text-dependent questions as scaffolds during close reading and the big understandings they yield. But that's just for starters. Fisher and Frey also include illustrative video, texts and questions, cross-curricular examples, and an online facilitator's guide—making the two volumes of TDQ a potent professional development tool across all of K–12. The genius of TDQ is the way Fisher and Frey break down the process into four cognitive pathways:

What does the text say?
How does the text work?
What does the text mean?
What does the text inspire you to do?

by Paul Bambrick-Santoya Year Published: 2012

Examines seven principles at the core of effective leadershipPaul Bambrick-Santoyo (Managing Director of Uncommon Schools) shows leaders how they can raise their schools to greatness by following a core set of principles. These seven principles, or "levers," allow for consistent, transformational, and replicable growth. With intentional focus on these areas, leaders will leverage much more learning from the same amount of time investment.
4 Year Instructional Vision